And will not God give justice to his elect, who cry to him day and night? Will he delay long over them? Luke 18:7
A fire shall always be burning on the Altar; it shall never go out....Leviticus 6:13
MY HOUSE shall be a HOUSE OF PRAYER for all nations. Isaiah 56:7
"Heaven is my throne, and earth is my footstool. Where is the house that you would build for me, and where will my resting place be? Isaiah 66:1
WELCOME!
We are a regional house of prayer in Hartford, Connecticut's state capital.  
We exist with the goal to displace the kingdom of darkness with the Kingdom of Light  through all aspects of sustained and persistent prayer.
"God does nothing except in response to believing prayer." John Wesley 
History has shown the greatest revivals started because groups of people sacrificed their lives in prayer and intercession.  If there were no David Brainerd, there may not have been the first Great Awakening.  If there were no Father Nash, there may not have been a second Great Awakening.  If Frank Bartleman didn't pray, would there have been the great Asusa Street Revival?
"For the eyes of ADONAI move here and there throughout the whole earth, to show himself strong on behalf of those who are wholehearted toward him." 2 Chronicles 16:9  (Complete Jewish Bible)

There are some of us living in Connecticut who not only are willing, but are longing to see God move in our region. We are praying transdenominationally and cross-culturally.  We realize the only way revival will come to our land is if the Body of Christ come outside their individual churches and pray together.
TABERNACLE PRAYER
Mondays 7-9 PM
Did you know that God's Master Plan is buried as a precious jewel deep within the mystery of the Tabernacle?  It is the Lord's command that we build Him a HOUSE OF PRAYER, this was the first assignment given to the children of Israel when they left Egypt.  GOD gave blueprints of this House of Prayer to Moses when he was on the mountain for 40 days.  The Lord has spoken to us at House of Good Hope directly to study out this original House of Prayer, even implement the patterns as we seek God's face and enter into His Presence.   Jour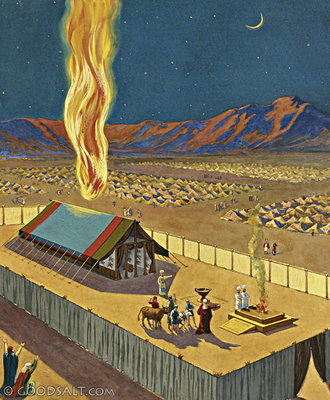 ney with us as we explore the significance of worship in the Tabernacle: why was it patterned the way it was, and how we can pray through the Tabernacle.
There is no cost for the class, a freewill offering is taken.
LOVEFEAST
From the first century forward the Body of Christ regularly came together in their homes, shared a meal, heard a sermon or teaching and shared the Cup of Communion together.  Join with us the first Saturday of the month at 5:00 pm as we practice this ancient custom.  Bring a dish to share!
JOIN THE MOVEMENT
Together we can cover the entire state with 24/7/365 prayer.  All it takes is just a commitment of one day a month!
CT Capitol Prayer Walkers    April 2018 Newsletter Robin Hansen, Lucy Snow - Team Leaders Praise God and thank you for your faithfulness in praying for our state … and there is a lot happening! First … we are revamping the ministry of the CT Capitol Prayer Walkers....
read more